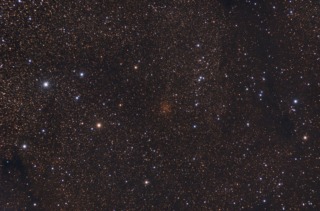 Constellation:

Sagitta

Right Ascension:

19:18:02.1

Declination:

+18° 34.3′

Distance:

19,200 ly
Palomar 10 is a faint globular located in Sagitta. Discovered in 1955 from the Palomar Sky Survey
Details

Category: Globular Clusters
Telescope:

Explore Scientific 127 Refractor

Camera:

ZWO 2600 MM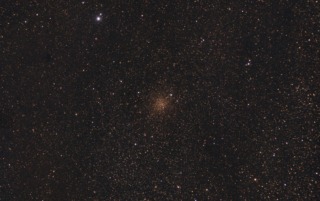 Constellation:

Serpens

Right Ascension:

18h 10.7m

Declination:

–07° 12.5′
Pal 7 is one of several globular clusters discovered during the Palomar Observatory Sky Survey conducted in the 1950's. Pal 7 is heavily obscured by interstellar dust. Pal 7 is one of the brighter of the Pal series.
Details

Category: Globular Clusters
Telescope:

Explore Scientific 127 Refractor

Camera:

ZWO 2600 MM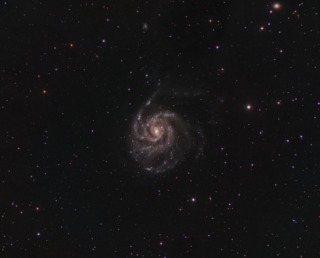 Constellation:

Ursa Major

Right Ascension:

14h 03m 12.6s

Declination:

+54° 20′ 57″

Distance:

20 million ly
Spiral galaxy M101 and its current supernova SN 2023ixf as of June 25th 2023. Currently around mag 11. Discovered by Koichi Itagaki of Japan. It was a Type II core collapse supernova.
Details

Category: Supernovas
Telescope:

Explore Scientific 127 Refractor

Camera:

ZWO 2600 MM