Next up, under no Moon conditions, the Lagoon Nebula or M8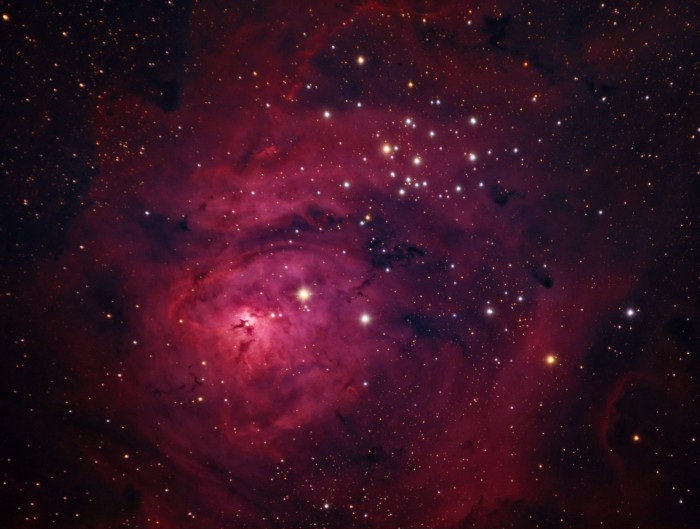 And finally, a more challenging target, NGC 5907, often called the Splinter Galaxy, or the Knife Edge Galaxy. Didn't have much luck processing this one, despite over 8 hours of integration time.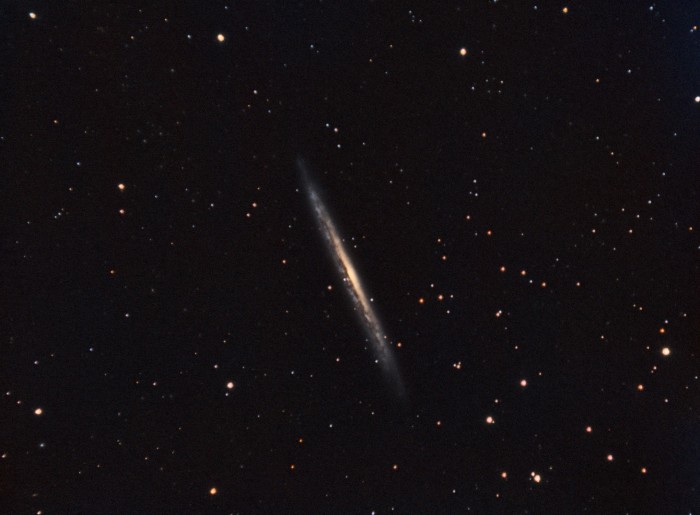 Still lots to learn to get a better quality image.